Inspirationals
A collection of inspirational quotes, stories and more on life, success, leadership, and more to inspire and motivate you to greater heights.
Overcoming your odds with the wisdom from great thinkers to world leaders and whatever that enlightens you.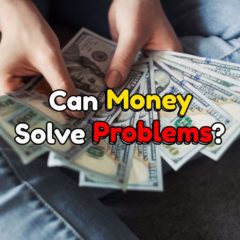 Short Answer: No.
Long Answer: Watch the YouTube Shorts in the Article to understand the Context of Why Money Cannot Solve Problems.
This Question of "Can Money Solve Problem?" came from Dean Graziosi Own Your Future Challenge.