Motivation and Drive
Motivation and Drive: The Push and Pull to your success in life.
Understands and use what motivates and drives you towards the goals you set to achieve. Find your reason and energy to success!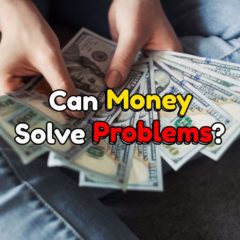 Short Answer: No.
Long Answer: Watch the YouTube Shorts in the Article to understand the Context of Why Money Cannot Solve Problems.
This Question of "Can Money Solve Problem?" came from Dean Graziosi Own Your Future Challenge.