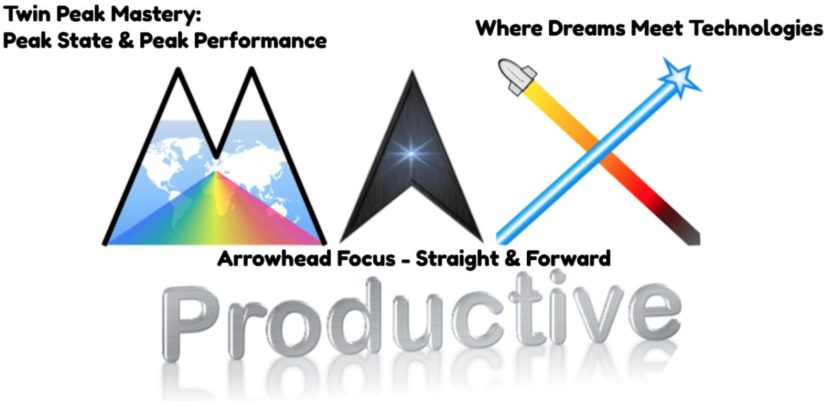 About ProductiveMax.com
ProductiveMax.com will be my life work because its is a topic that I have a lifelong commitment towards improving myself and others. And now, you are at its humble beginning.
ProductiveMax.com aims to:
Unleash your Potential Mastery for Peak Performance & Peak State
Support the Continual Growth in your Personal Development
Increase your Productivity Focus to Achieve More in Life
Create More Meanings in Your Life where your Dreams meet Technologies to become a Reality
I will be categorizing my blog with the following categories in the mean time:
Personal Productivity – General topics on Productivity which are not clearly defined in any specific categories
Success Mindset – Helping you gain new perspective, insight and the mental model required to focus & achieve what you want in life.
Health, Body & Energy – Understanding and training your body to create and maintain high level of energies, enabling you to put in more effort.
Motivation and Drive – Helping you to keep your focus and concentration on your chosen path to achievement.
Time Management – Improving how you use your time
Money Management – An essential resource to great life in the modern world
Knowledge and Skills – Gain new competency and capability to help you do what you need done faster, better and smarter.
Innovations & Smart Tools – Discover tools, software and products that can aid you in your quest to do more with less
Performance Improvement – improving what you are doing faster, simpler, smarter, more effective and efficient. Saving you Time, Money, Energy & Pain.
Power Leverage – Attention is limited in today's life. Find out how to use other people's resources for your cause!
Inspirationals – Inspiring quotes, stories and philosophy, helping you to your aspiration with the wisdom of the wise and famous
Self Development Books – Sharing the lessons, insights and main point from books I learned. Great for group learning and book discussions
Problem Solving – Sharing problem and solutions
All I can ask now is for your patience. Thank you for your Grace.
One of the main reasons why I started this blog is to reteach myself what I have learned – I believe that in the process of teaching, I will learn even more.
On my way to be a better version of me everyday, ProductiveMax.com's purpose is also to attract like-minded people together so that we can learn from each other.
Max Yeo