More on Dragon Naturally Speaking Software
It is not just a text-to-speech recognition software, It also has voice command features for fast editing on the go. Furthermore, the more you use it, the better it gets as it remembers and prefers the text that you frequently speaks to it.
The downside to this excellent software is that you need to train it with your time, energy and obviously your voice. Don't be afraid to start, stop worrying about your dictation, as said it will get better.
Another thing to note is that it seems to works a lot better with a USB microphone. I almost gave up using the software when I use the mic that comes with it when I bought version 9. =X
Check out this 5min commercial of Dragon Naturally Speaking Software for more on what it can do for you.
Dragon Naturally Speaking Software Microphone Setup
I bought a Yeti Blue USB Microphone
after doing some research back then on how to optimize my Dragon Naturally Speaking Software. At that same time I was introduced to Blue Microphones The Pop Universal Pop Filter (Blue is the brand of the microphone) under the Frequently Bought Together section.
When I receive the package I was shocked that The Blue Universal Pop Filter does not have a proper mounting area on the microphone ("How universal is that?"… in my mind). Looked around how others were dealing with this problem. Some suggested drilling into the microphone stand to attached it, sending it back for a refund, etc. Here's how I attach it: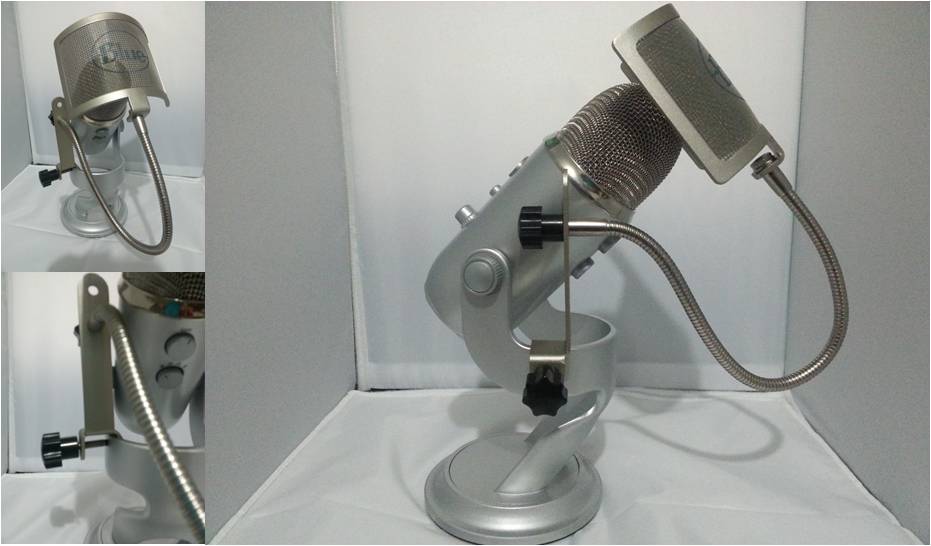 Related Posts / Links